How does this…
Turn into this… in a few blinks of an eye.
I'm not sure how we're already at this stage in our family, but I have to say these guys are way more fun now than they ever were 16 years ago!
The big question I'm asked is did we buy them three cars for their milestone birthday?
Not a chance.
If there was no car with a bow, no epic party or promised iPhone X, then what did we give our 16-year-olds besides a little cash?
Sometimes we can get so caught up in what material item to buy or what Pinterest worthy event to throw, that we forget what's really important to give our kids- the gift of lifelong values.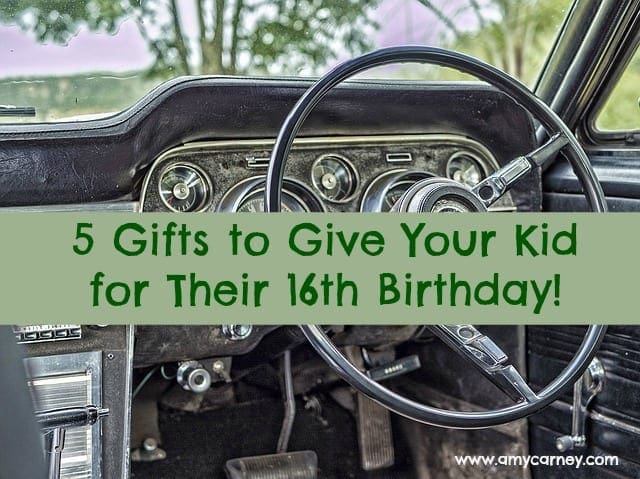 1. The Gift of Desire
All my sons desired for their birthday was to get their drivers' licenses and hit the open road. They wanted the gift of freedom as they turned 16, and that's what we gave them- a ride to the DMV.
There was no party, no promise of the latest electronic or a new car. Some are lucky enough to be able to get some great loans they've found through Money Expert to fund that but we decided on a different route. We had simply instilled in our boys the desire to set up their own appointments online to take the driving test the minute they could on their birthday. I wasn't even aware that you could do that. Good for them. But being out on the roads can be dangerous, my friend's boys had an accident the other day and they had to get lawyers involved. I hear they provided some useful advice and support.
https://amycarney.com/wp-content/uploads/2017/09/16th-Birthday-gifts-2.jpg
479
640
Amy Carney
https://parentpurpose.wpengine.com/wp-content/uploads/2017/11/parent-on-purpose-logo-sm.png
Amy Carney
2017-09-30 09:21:47
2017-12-07 00:58:54
5 Gifts to Give Your Kid for Their 16th Birthday!